8-WEEK PROGRAMS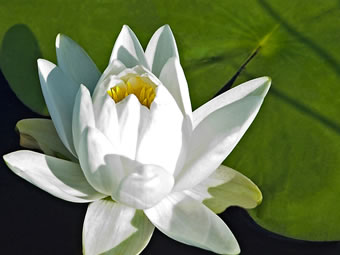 Life Changes:
Learning to Release Stress
Group Programs
Program participants are reporting on average a 55% reduction of stress-related symptoms.
"Nothing hits home like hearing
your own inner wisdom.
This work gets to that.
It's simple and profound."

— Michael Lee, Founder
Phoenix Rising Yoga Therapy
Experience the Power of Feeling Fully Alive.
Research suggests that chronic stress and lifestyle choices have a significant impact on both the cause and recovery for many health disorders. Yoga and mindfulness meditation may prove extremely helpful.
Join us for your chance to reduce your stress and live more fully. The complete eight-week program will show you how to use body movement exercises, meditation, and dialoguing techniques to change your relationship to stress and improve the quality of your life.
This group program will be facilitated by Kevin Sharpe, RYT, PRYT. Along with therapeutic yoga and meditation experiences, you will also have the chance to take part in group discussions and personal self-observation as well as guided homework activities. These groups are open to anyone regardless of fitness level.
Email or call Kevin at 706-823-7003, or register on-line below.
Choose the right time for you and your location:
In Augusta, GA
Center for Body-Mind Therapy
117 Macartan St.
Tuesday Evenings
6:00pm to 8:00pm
September 6 to October 25
Retreat: Sunday, October 2
Each group also includes a retreat day.
Registration & Fee
Early registration is highly recommended as spaces are limited. You can register on-line below or call 706-823-7003 to register by phone. The cost for the group programs is
$495 and includes:
Eight 2-hour group sessions
One retreat day
4 CDs for your home practice
Course Book
1 Free Body-Mind Therapy individual session
Don't want to register on-line?
Just mail your check or money order (made payable to The Center for Body-Mind Therapy) to:
The Center for Body-Mind Therapy
107 Marcatan Street
Augusta, GA 30901